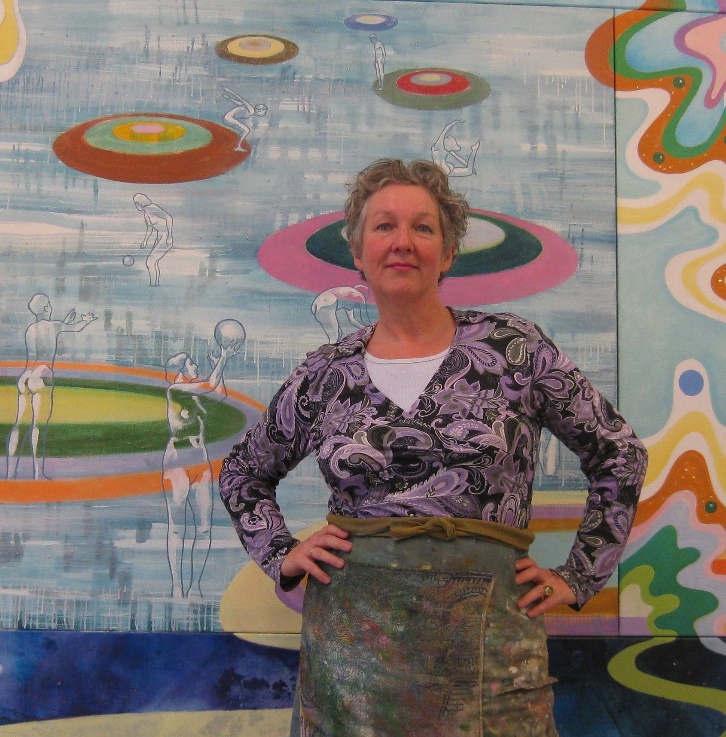 One artist, who gives you about 500 meters of creativity to experience. Art with themes familiar to people of all cultures around the world. The presented paintings and drawings shown are about essentials of human-life. The female painter Carolina Wajon made this thematic, connecting whole. She combines figurative with abstract workstyles and thereby creates a colorful, timeless world. Her artworks will directly appeal to your own life-experience and make you feel at home. Carolina Wajon (1959, the Netherlands) was born in Alkmaar, grew up in Breda.
As a child and young adult, she liked drawing and playing the flute. She hesitated to go to the conservatory or art academy and first completed a bachelor psychology at the Radboud University in the city of Nijmegen.
She got depressed and restarted being creative by drawing, working with paper and paint. She completed a first-grade art teacher education at art academy Artez in the city of Arnhem, the Netherlands. After a short period of working as an art teacher at secondary schools, she started her own art lessons in her atelier. She gave lessons to many people for more than 25 years.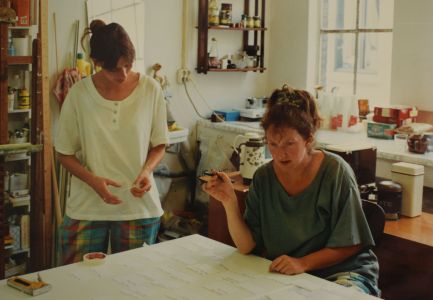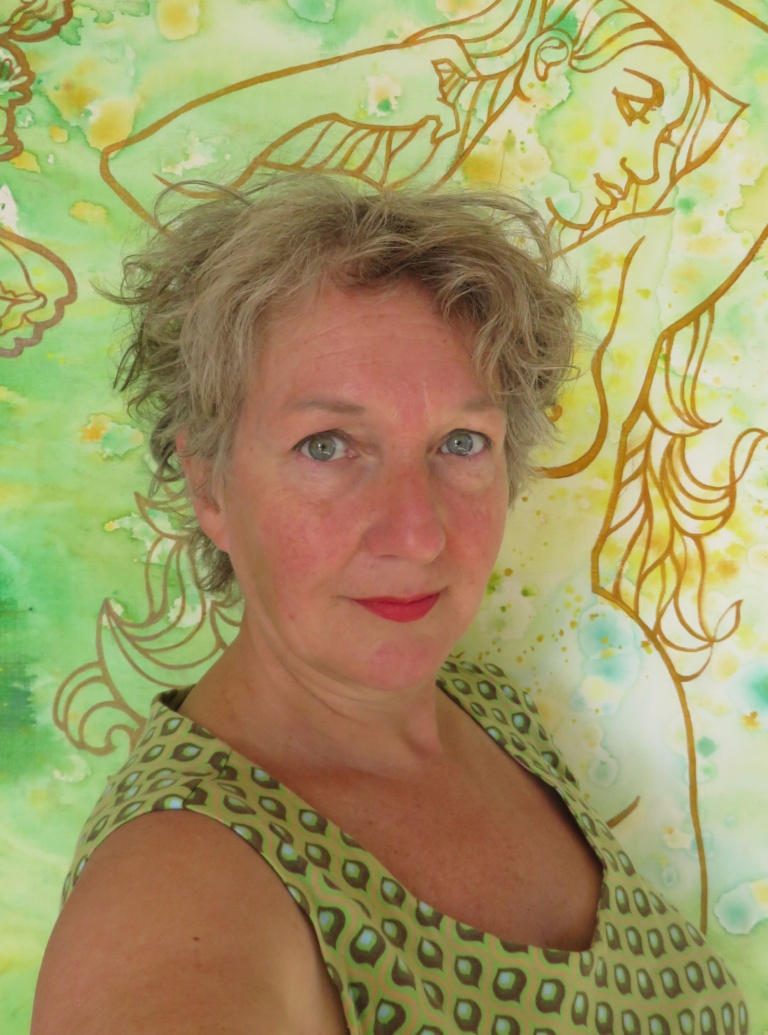 Since 2013, she has stopped her art teacher activities and has worked fulltime as an artist on this project. In the Garden of Human Nature she integrates her life experience and all her educational and artistic skills and talents. You will find art works about the creation of planet Earth. Artworks about being male or female. Artworks on the subject of our senses as hearing, touching, tasting, smelling, seeing.
Works as to being father or mother, the stages of our life from birth to death. Works regarding emotions, works concerning world visons without being religious or political, works about the beauty of seeing, of movement and hearing. Works on the cultural evolution of mankind. Works on the subject of the seasons and the beauty of fruit. Works concerning how different courses of life can be. Works regarding dreaming and the essence of creativity. There are new themes to come. She still gets inspiration in abundance.